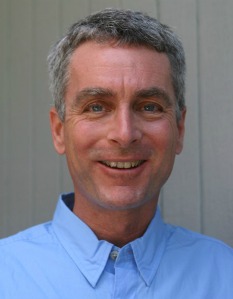 You have this group of trees you've been asked to prune but you are not sure where to start. We will show you how to develop an easy-to-use plan to approach pruning trees of any age that is simple to teach to customers and staff. Whether its a tree with a one-inch trunk diameter or four foot diameter, the strategies are similar. Experienced arborists, landscapers, and beginners alike will come away with a fresh, new perspective on pruning trees for long longevity. There will be many photographic and video examples of pruning trees in many different climates and situations. You will know that there is more to mature tree care than thinning!
This class is in partnership with the Smithsonian National Zoological Park and Pogo Tree Experts.
Getting There
Take the Red Line to the Woodley Park-Zoo/Adams Morgan stop or the Cleveland Park stop. The Zoo entrance is halfway between these stops and both are a short walk from the Zoo. Metrobus lines L1, L2, and L4 stop at the Zoo's Connecticut Avenue entrance and the H2 stops at the Zoo's Harvard Street entrance. The pedestrian entrance is on Connecticut Avenue. Parking at the National Zoo costs $16 for the first three hours, and $22 for more than three hours. The class will start in the Zoo's Visitor Center which is right off of the Connecticut Avenue entrance.
Instructors
Edward Gilman, PhD in Plant Pathology, Professor, University of Florida
Who Should Attend?
Open to the general public and to professionals in the fields of arboriculture, horticulture, or other related fields interested in learning the correct methods for pruning trees.
Requirements
No specific skills required. Horticultural enthusiasts are welcome.
Register in advance, space is limited.
This event will take place rain, snow, or shine barring severe weather so please dress comfortably and appropriately for the weather and wear closed toed shoes. Participants will start the day indoors for classroom instruction before heading outside to watch pruning demonstrations.
Meals
Participants are responsible for providing their own meals.
Continuing Education Credits
ISA Continuing Education Credits pending.
Thanks to our partners, the Smithsonian National Zoological Park and Pogo Tree Experts, for helping sponsor this training opportunity.