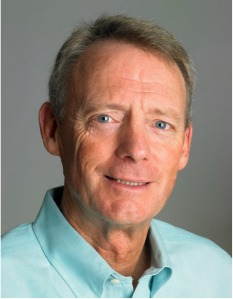 Up By Roots: Soils Below Pavements
Since the late 1970′s the design of urban forests has focused a large amount of energy on trying to expand tree rooting possibility under pavement.  The goal has been to increase tree growth and longevity while reducing the conflicts between trees and paving.   There are advantages and disadvantages to these different approaches.  Jim Urban, FASLA, author of Up By Roots: Healthy Soils and Trees in the Built Environment will discuss these various approaches to enhancing the urban forest by designing better tree spaces. This presentation will focus specifically on Silva Cells and their implications and uses in practice and design.
Principles of Sustainable Design Series
This is the third class in a four-part series where experts in the field of sustainable design share specific design features and projects they have been involved with that include considerations for maintaining a healthy urban forest. Learn about sustainable design techniques being used in the District and elsewhere that promote tree spaces that allow for large and healthy trees in urban areas.
Participants can register for each class separately or for the entire series at a discounted price, $50 for all four classes. To receive the discounted rate register here under the Series Participant level and you will automatically be enrolled for all four sessions.
Part 1: Tree Roots in the Inner City
Part 4: Landscape Performance Panel
Getting There
The Metrorail station is Brookland-CUA (Red Line) which is a 10 minute walk. The Metrobus stop is near the intersection of 12th and Irving Street NE (served by the H8) or the Brookland-CUA Metro station (served by the H2, H4, H6, G8, R4 and 80). At our office, there is ample street parking and we accommodate bicycles on-site.
Instructors
Jim Urban, FASLA, Owner, Urban Trees + Soils
Who Should Attend?
Open to the general public for those interested in sustainable design practices that relate to the urban forest. Developers, landscape architects, engineers and students will benefit from this more advanced discussion of sustainable design.
Meals
All attendees will be provided with a light breakfast. Please note your dietary preferences and/or allergies when registering so we can attempt to accommodate your needs.
Continuing Education Credits
ISA and LACES Continuing Education Credits available.
*Scholarships are available. If interested, please contact Stephanie Juchs at sjuchs@caseytrees.org or 202-828-4132*